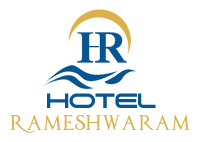 Room Tariff
Available Rooms
Ac
Non-Ac
Single Bed
---
Rs 500/-
Double Bed
---
Rs 900/-
Triple Bed
---
Rs 1200/-
Standard Triple Bed
Rs 2200/-
---
Standard Four Bed
Rs 2600/-
---
Deluxe Double Bed
Rs 2400/-
---
Economy Double Bed
Rs 1750/-
---
Suite
Rs 4200/-
----
Taxes as applicable, Extra Person: Rs 200 (Non-AC) & Rs 400 (AC)
Terms and conditions-
1. The above rates are Exclusive of room, breakfast and all applicable taxes as per Govt. law (Except in Non AC).
2. Check in time is 24 hrs.
3. For holding a confirmed booking, an advance payment of the room expenses in full for the entire stay is essential.
4. Children under 5 years of age are accommodated in the parent's room without any extra charge in case there is no requirement of an extra bed.
5. Confirmation of rooms is subject to availability.